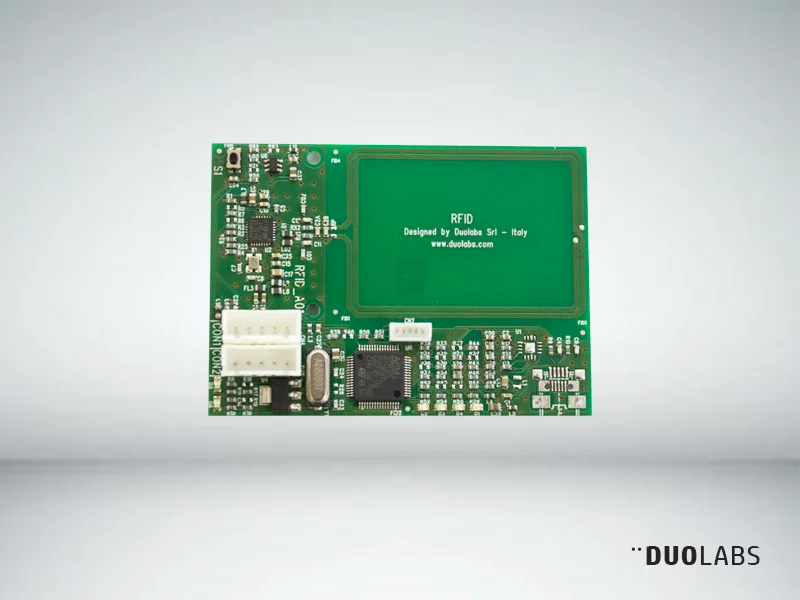 An extremely compact and versatile RFID-NFC reader/writer supports the NFC protocols ISO/IEC 14443 Type A and B, ISO/IEC 15693, ISO/IEC 18092 and MIFARE® Classic 12 compatible. It can read and write tags according to NFC Forum Type 1, 2, 3 and 4 specifications. The internal operating system developed by Duolabs allows an easy and versatile implementation and connection with any external systems. The module has been designed for NFC communication and its onboard microcontroller is suitable for a complete application such as:
Access control (door opening etc.).
Unlock Bike-Sharing trolleys.
Payment system.
Employee entry/exit stamping.
more...
This reader/writer can host a BLE + WiFi module to connect to a larger eco-system.
This device can connect to our IoT Cloud Platform.
Dozens of applications have been developed using this device.
This device can connect to our
IoT Cloud Platform
.
Some features:
5V power supply, BLE + WiFi (optional), 3 UART connection ports, and much more.